PP Dynamic Motorsport
From GPVWC Wiki

PP Dynamic Motorsport (formerly known as NRT Racing) was founded by Viesturs Priede in 2011 and is currently based in Riga, Latvia.
---

NRT Racing 2011.-2012.
The name of the team comes from a rally team which was established in early 2010. Its full name is Neste Rally Team Latvia. To make it shorter and less-confusing the owner of the team decided to make it just NRT Racing here in GPVWC.
Masters 2011.
In debut season we decided to participate in GPVWC Masters Series. Despite our lack of experience we still manage to finish 6th in constructors championship.
Drivers line-up is full. Jack Keithley (#20) have joined the two latvian drivers ( Andrejs Pestovs (#17) and Viesturs Priede (#21) )
SuperCup 2012.

After perspective start in Masters Series team has now moved forward and get a chance to participate in SuperCup championship.
Drivers lineup is well know for us - Latvian Andrejs Pestovs along with Irishman Martin O'Connor going to race under NRT flag in upcoming season. Our performance was not ideal and we only mange to get both cars to finish in just 6 out of 18 races. Team finished in 11th place in constructor championship.
---

PPDynamic Motorsports
By the end of the season we realised our weak points and so decision was made. For upcoming season NRT Racing will be presented in GPVWC championship as PP Dynamic Motorsports. Also a change in team's management has been done and we hope that it will help achieve even better results in 2013 GPVWC SuperCup season.
SuperCup 2013.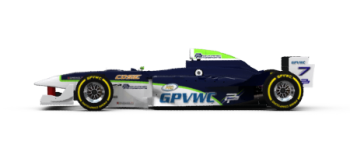 As it was expected both drivers from last year will remain they racing seats in the team . Car #7 will be driven by Irishman Martin O'Connor and car #8 by Latvian Andrejs Pestovs. These drivers are experienced and reliable so for us it was obvious choice.
From Korean GP we are confirming that Martin O'Connor is no longer racing for PPD and has been released to SL. Till the end of the season car #7 will be driven by young and perspective Dutchman Calvin Hermse.